Aqua Sport 14 AX Swim Spa
swim-spas
The Hydropool Aquatic 14 AX is a family fun swim spa with all the exercise benefits at an affordable price.
Product Highlights
Seating: 4
Weight: 2,532 lbs | 18,445 lbs (filled)
Dimensions: 174 in x 93 in x 53 in
Core Stream Jets
LED lighting
Safety steps
Self Cleaning Technology
Soft Stride Floor Mat
Product Overview
The AquaSport 14AX features new ergonomic design and swim tank design along with numerous engineering innovations that include four Hydrotherapy Seats each with Zone Therapy. The swim has gone to new depths with a 53 inch deep swim tank and has two AccuFlo jets that deliver a smooth swim and one AquaStream jet all backed up by our new Dual Performance Flow Intakes that dramatically reduce the reflective wave effect. The swim tank features new soft stride mats on the floor and steps, all encompassed by our new acrylic lip edge design.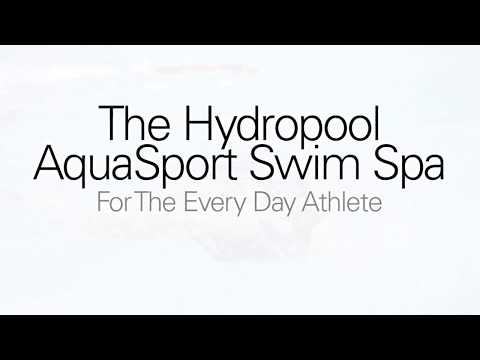 Additional Information
What's Included
14′ AquaSport fx- Special Order
Discounted Metro Installation (Now Only $99!)
FREE Gold Swim Spa Package ($2374 Value!)
2 Insulated Swimspa Covers ($1398 Value)
2 Easy G-Lyft Cover Lifters ($398 Value)
Swim Spa 4 Tier Steps ($499 Value)
$79 Nature's Pure Mineral Water Care voucher
Features
The AquaSport Swim Spa is a fiberglass reinforced acrylic one-piece mini-pool that delivers the most fun and has the exercise benefits of the AquaTrainer at a more affordable price. The value packed AquaSport requires only one pump to operate the Hydrotherapy massage seats and uses an AquaCord swim-in-place harness in combination with swim jets for swimming resistance. Enjoy backyard living at its finest with a pool and a spa all in one.
Core Stream Jets
LED lighting
Safety steps
Self Cleaning Technology